Saffron Academy Limited is working together with a number of partners to bring the best of business development and training skills to local businesses within Cornwall and the Isles of Scilly.
Mercury Scaled Limited is a husband and wife team with over 40+ years of extensive business knowledge between them. Based on the North Cornwall coast, they are easily accessible to work with any business within Cornwall and further afield.
The Learning Partnership for Cornwall & the Isles of Scilly, working with the Department for Work and Pensions (DWP) and the European Social Fund (ESF), to bring exceptional quality business development and training to local businesses via the Smarter Skills for Tourism Futures project.
Newquay Orchard, is an organisation built by the community, for the community. They are a ground breaking community project that delivers significant positive impact. Providing social programmes and education alongside offering facilities open to the community, organising community events and activities, and act as a venue for others in the community to do the same.
Cornwall Tourism Awards, for over 21 years there has been the Cornwall Tourism Awards and Saffron Academy for the 2022/23 Awards year is a Proud Sponsor of the awards.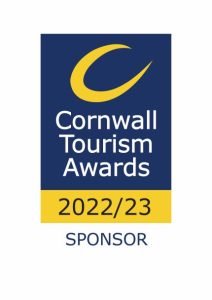 Your Partnerships Growing a business can be challenging. You want your business to be visible to the right people, so it's important to know how and where to meet them. Your Partnerships events enable you to connect with other members, gain referrals and build trusting relationships with customers and suppliers. Your Partnerships, we'll help your business grow!
Claire Hall, Director, Saffron Academy Limited is now a brand ambassador for Your Partnerships.